The best IT administration solution custom-made for education and fits for
"Strengthening School Administration Management Grant"
eSchoolPad – The best MDM solution for managing  iPad and  Tablet in School.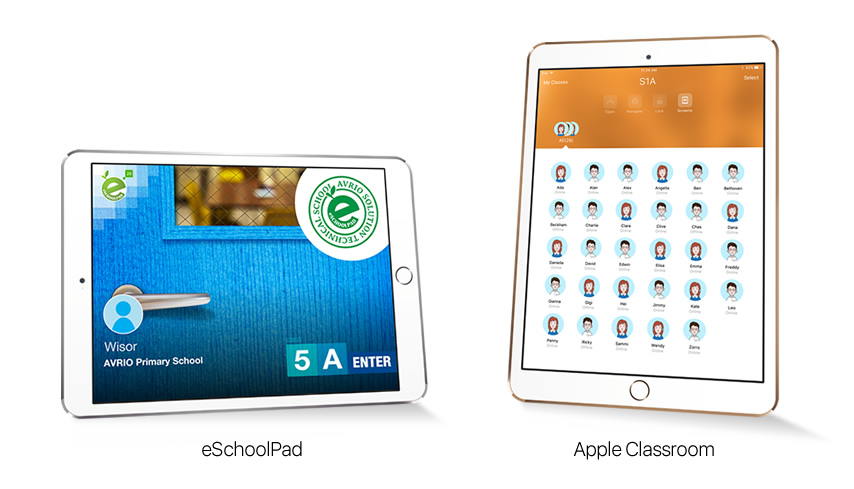 ---
Can have both system with only one fee
(Starts from HK$80)
---

---
eSchoolPad is here to support our IT teachers in effectively managing iPads/Tablets because it helps in:
Managing the Class: during class, it can limit the students to use only the designated apps

(*can be more than one app)

Managing the Asset: it can automatically save up the data of the iPads/tablets and the usage history in a designated location
Security: it allows remote installation, control and draglock
Allow parent involvement: For students using their own iPads/Tablets (BYOD), the parents can enjoy the same kind of control, either at home or at work.  Surely, it allows the cooperation between the school & home to its best possible.
---
使用平板電腦為教學工具已是大勢所趨,亦能為學校增值。IT老師在使用这工具的同時,是否還在擔心如何加强"使用管理及保安"?正值政府為全港每間學校提供可高達25萬的「加強學校行政管理津貼」,建議IT老師可透過這資助,來提升校內的平板電腦使用管理。
eSchoolPad是市面上功能最強最有效的平板電腦的MDM(Mobile Device Management)。學校現時只需要以每年HKD80,就可以為一台平板電腦提供全面管理服務。
---
St. Stephen College
技術支援出色,短時間內解答TSS同事遇到的問題。家長及學校可共同管理學生使用裝置的情況,令學生可專心學習。
匯基書院(東九龍)助理校長劉振華先生
一個專為香港學界而設的管理工具,大大提升學校推行BYOD的信心。
---
---
The Best MDM Solution for School