ESP
Management Console
2.0
Boosts Up Your e-Learning Power
ESP Management System is a web-based portal that allows you to manage all devices in the school and their lifecycle and applications, from registration to retirement, and rapidly accelerate and scale their mobile management infrastructure..
New management console for ESP, change for you!
The Upgraded Version of ESP Management Console 2.0 is Ready to Access.
GET SERVICE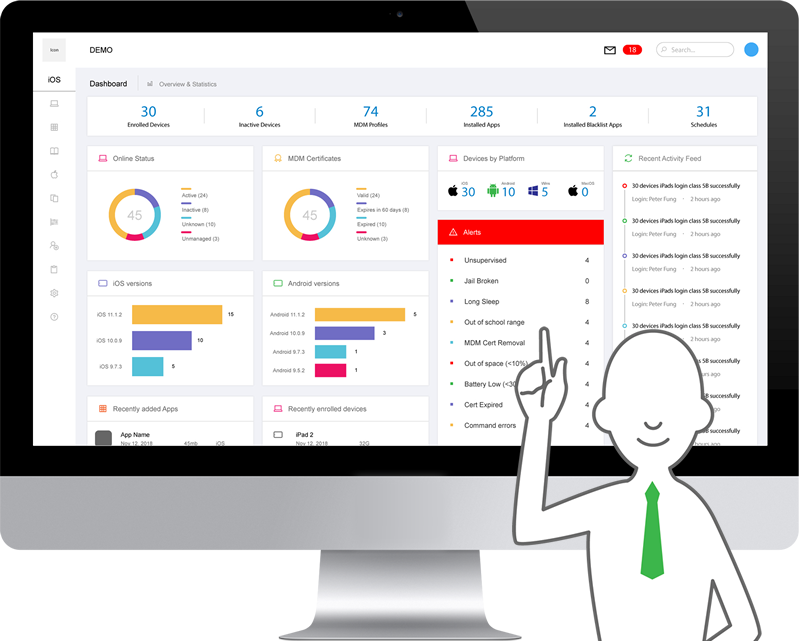 ESP

Management

Console

2.0
Changes Include
NEW LOOK & FEEL
Simple and clear arrangement and navigation.
NOTIFICATIONS
Expirations and News will be prompted for your attention.
HOMESCREEN LAYOUT
Add and remove app while arranging your Homescreen Layout.
LANGUAGES
Switch freely between English, Traditional Chinese, Simplified Chinese and Japanese.
EXPORT / IMPORT
Export devices and apps data, and import and export user accounts.
BUG FIXES
NEW DATABASE SCHEMA
IMPROVED ACCESSIBILITY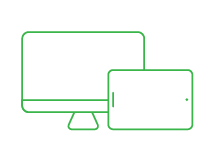 Student Information Synchronization
Create Managed Apple IDs, import classes and synchronize user data, and organize classes through integration with Student Information System (SIS) with Apple School Manager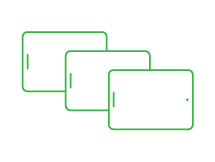 Device Enrollment and Setup
Automate device enrollment, iPad and Mac deployment and app configuration. Getting shared iPads or 1:1 devices ready to go.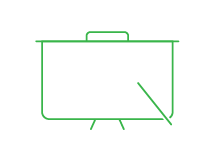 Classroom Management
Offering teachers the ability to utilized all the amazing features of Apple's Classroom App and Schoolwork App, and guide students to the appropiate learning resource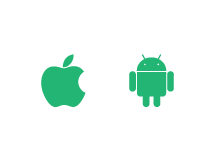 Single UI Cross Platforms
We are the unique suite which fully support all platforms of Apple iOS, MacOS and Android